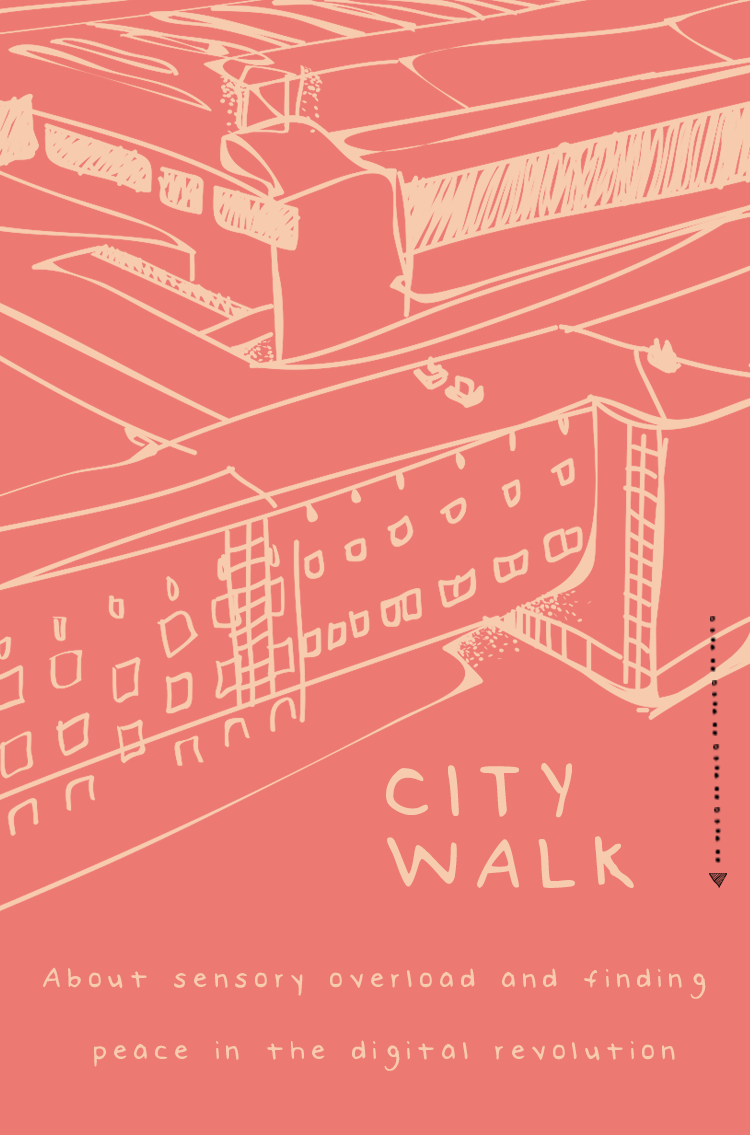 Experience Ars Electronica Festival in a completely different way!
City Walk offers two site-specific augmented reality video tours in the Bunker of PostCity.
To participate in these walks, you need a few things:
A charged phone
An internet connection to stream or the downloaded video file (see below)
Headphones
The tours start in the Bunker.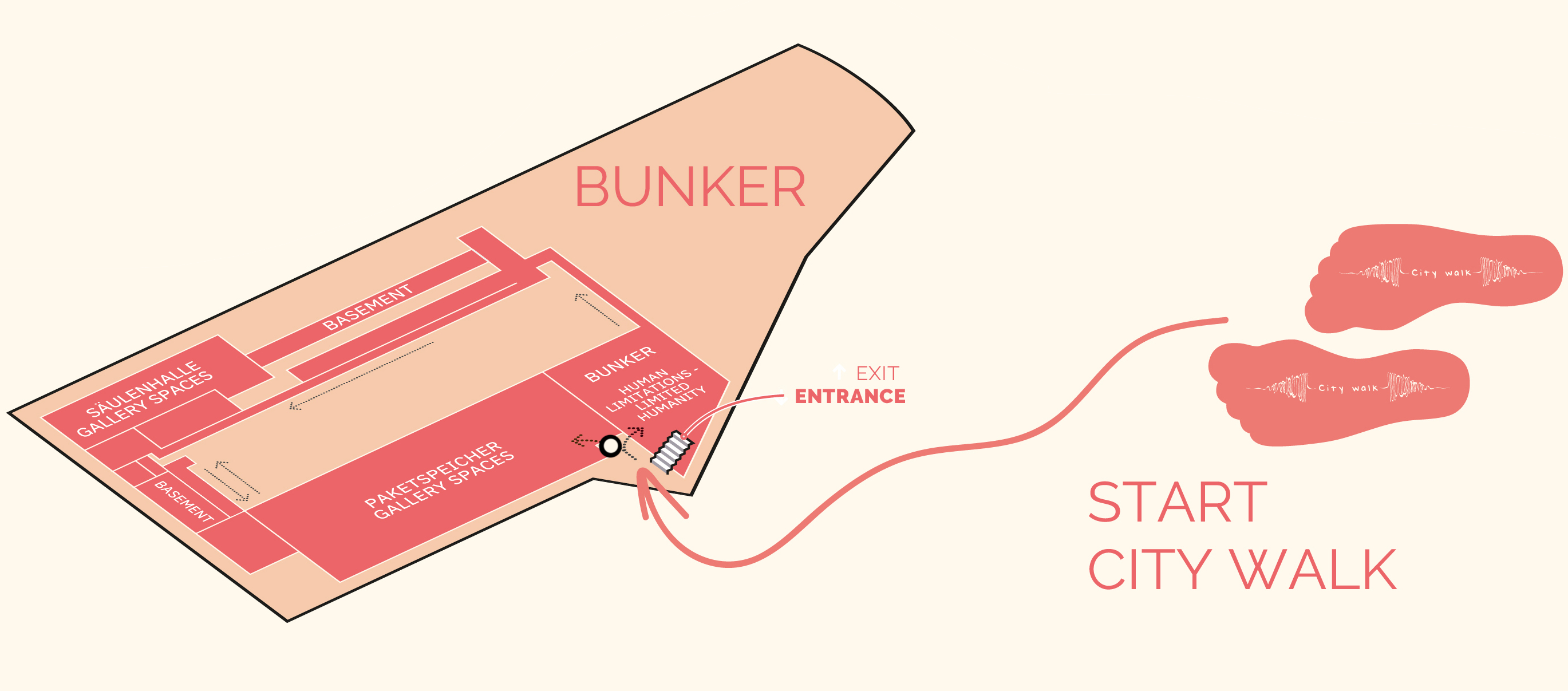 First go to the starting point (see the map above)
Put in your headphones
Start the video
After the intro, match the video frame with your view (see image below)
Now follow the video. If it moves, try to move with it. If the frame starts walking, walk the same way.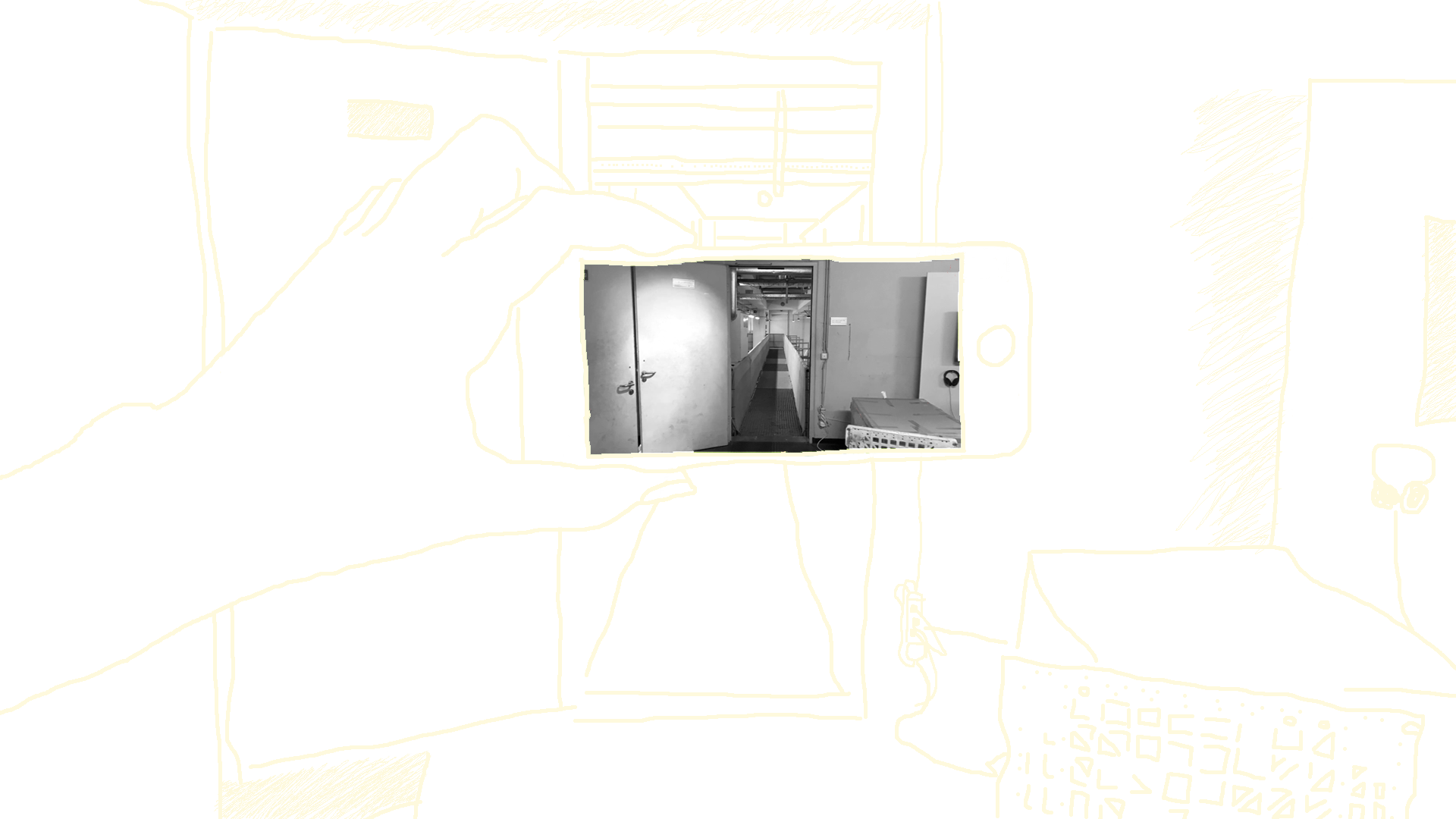 Walk safe! Don't forget to be aware of your surroundings.

When confronted with too many impulses, we tend to turn inwards. In this first tour, you enter an abstract reality that redirects your gaze in an effort to cope with the chaos. Duration: 10 minutes.
The download is not supported by IOS.

An unearthly feeling in a digital revolution. Duration: 15 minutes.
The download is not supported by IOS.
Help! Can't figure out to play the video's?
Make sure you are connected to the Ars Electronica Wifi or have a strong data signal.
Android: click the download link for offline viewing or the Youtube link to stream.
iPhone: stream the video directly with the download link or stream trough Youtube.